Links
★
Official LM.C Links
★
★
LM.C Fan Group Twitters
★
★
Official LM.C Fanmail Address
★
★
Where to find us
★
★
SUPPORT LM.C
★
Buy from YesAsia
Buy from CD Japan
All images and content on this forum is © to it's respective owners/creators.
All official images of LM.C and their Logo are © to LM.C and Pony Canyon.
All images that are not owned by LM.C and Pony canyon are © to their original creator.
No copyright infringement is intended by the use of official content on the site.
We hold NO responsibility for what our members post on this website and we respect their right to freedom of speech.
If there are any problems with content use, please contact the forum owner (Kei) at madlm.cfamily@gmail.com and we will try and resolve the issue as quickly as possible.
コンテンツの利用に問題がある場合は接触 madlm.cfamily@gmail.com 。私たちはできるだけ早く問題を解決します。
私たちの悪い日本人して申し訳ありません。


This month's gacha topic :
Special edition
『Happenings on overseas tours』―This month we have a special topic. You went on an overseas tour, did anything interesting happen?Aiji
「It did. One thing that happened I would even call rather extreme! The live in Munich collided with the Football Champion League. So, on the day of the live, we were told that they were going to show the match on big screen, just next to the venue. 」
maya
「Therefore we had no choice but speeding up the schedule. On Twitter, we asked the fans who were already lined up outside if they could co-operate and tell everyone that the starting time had been brought forward, that the live was going to start before schedule. If you don't have Twitter it's absolutely impossible though. 」

Aiji
「"OK! Leave this to us!" they said, everyone really helped us and did their best to save the situation. 」
maya
「I think it's different in Japan, such a thing would not happen there. At some lives the starting time was postponed, and at some it took 14 hours from the rehearsal until the actual performance (bitter smile). And it made no sense having a rehearsal 14 hours earlier (laughs). I don't think I'll be able to do my best with only yesterday's practice…….」
Aiji
「Though if you were, we could sleep more in the mornings…… I'd like that (laughs).」
―What a pity…… (bitter smile). Isn't there a funny story? Did you eat any tasty food?Aiji
「In Mexico I had potato chips, then my stomach became upset (laughs).」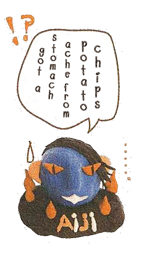 ―Huh!? That usually just happens with raw food, doesn't it? I've never heard of anyone getting an upset stomach from potato chips……Aiji
「Right? That's what I thought too. But the whole staff got a stomach ache, and as we looked back on what we'd been eating the day before, the conclusion was that everyone had been eating potato chips!」
maya
「It surely contains a lot of fat too doesn't it.」

Aiji
「It sure does.」
maya
「It also seems that when we travel far away, I want to eat at McDonald's. And then drink cola, right? I drink an excessive amount. I wonder if it's because of the climate. I rarely go there in Japan, but for some reason I've got this idea, like "I wonder, what's McDonald's like in this country?"(laughs)」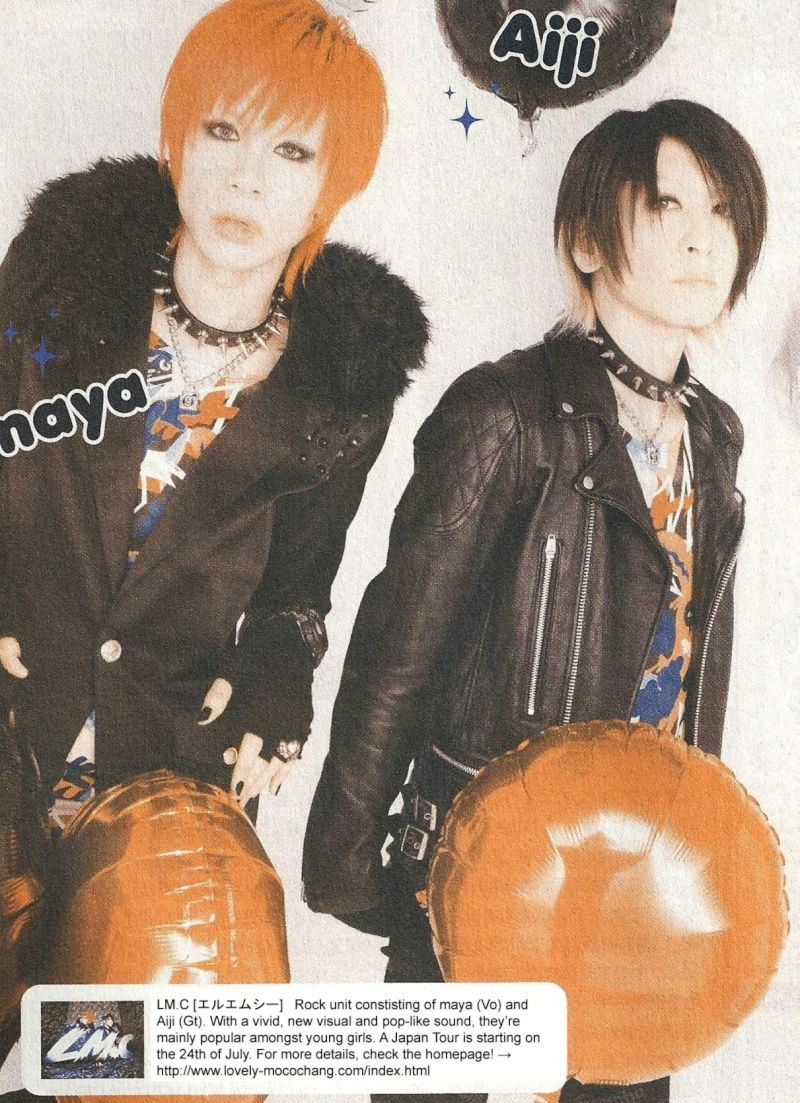 ―I definitely understand that! But, isn't it the same in the whole world? The menu, and the taste?maya
「Nah, it's roughly the same, but it differs a little from one place to another. It's good fun too,」
Aiji
「That last time, you were the only one who didn't get an upset stomach maya, weren't you?」
maya
「True. The water didn't affect me either. The water we drank on the tour was sometimes considerably dirty, but I was ok. So now, I'm tempted to go to India.」
―Huh!? Why do you suddenly want to go to India?maya
「In order to test myself. (laughs)」
Aiji
「So in the end, it's about how much your stomach can deal with? Isn't it?」
maya
「That's right! I wonder how much it takes before I get a stomach ache. I wanna know my own criteria (laughs). 」
Aiji
「Sure. Well, that's going to be very harsh journey, then.」

―Really (laughs). You don't have to cross the line on purpose though…… So, did you do any sightseeing? maya
「We did. We all went to the Mexican pyramids together. Though I wish I would have had time for lots of shopping too. Ah, I did find one very shocking thing though! Goods of us.」
Aiji
「In other words, fake goods I know our own merchandise, the originals, are of good quality, right? (laughs). So I was kind of surprised by the high quality of that other stuff, I almost bought some without realizing. Goof grief! (laughs) 」
maya
「It's illegal, so don't buy it!」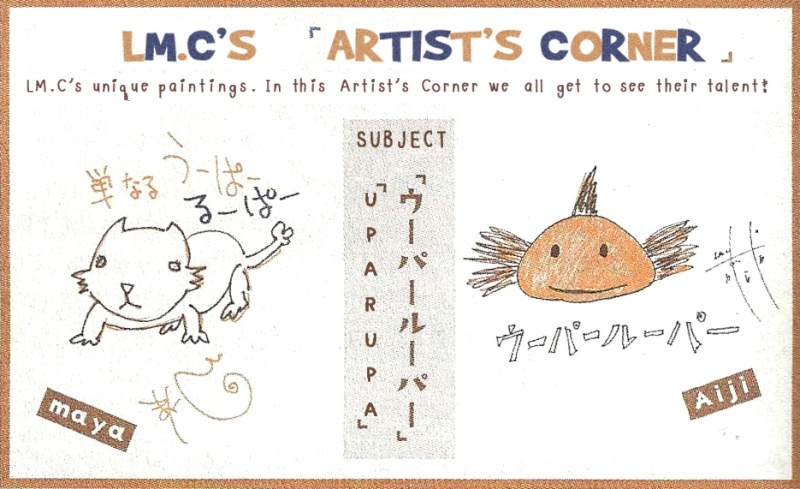 WINK UP*177 PHOTO by BAKU KOBAYASHI TEXT by NAOKO TAKEICHI
---
Translation by me :
milktune
Thanks to
jellylavender
/
msoddish
for scans!
Translator





Posts

: 38


Stars

: 91


Reputation

: 0


Join date

: 2012-06-03


Age

: 22


Location

: Sweden



thanks for translating!!
haha for some reason i never thought Maya would be the kind to drink a lot of cola. It's kinda funny to think of him like "DRINK ALL OF THE COLA" when in another country xDD
Admin





Posts

: 676


Stars

: 1740


Reputation

: 28


Join date

: 2011-03-09


Age

: 26


Location

: LONDON/UK



maya-chan please don't get yourself too worked out! ( ´; u ; ) haha this guy really needs someone to take care of him and his journeys~ luckily he has Aiji-san!
Fan





Posts

: 31


Stars

: 250


Reputation

: 0


Join date

: 2014-01-09


Age

: 21


Location

: Germany





Similar topics
---
Permissions in this forum:
You
cannot
reply to topics in this forum